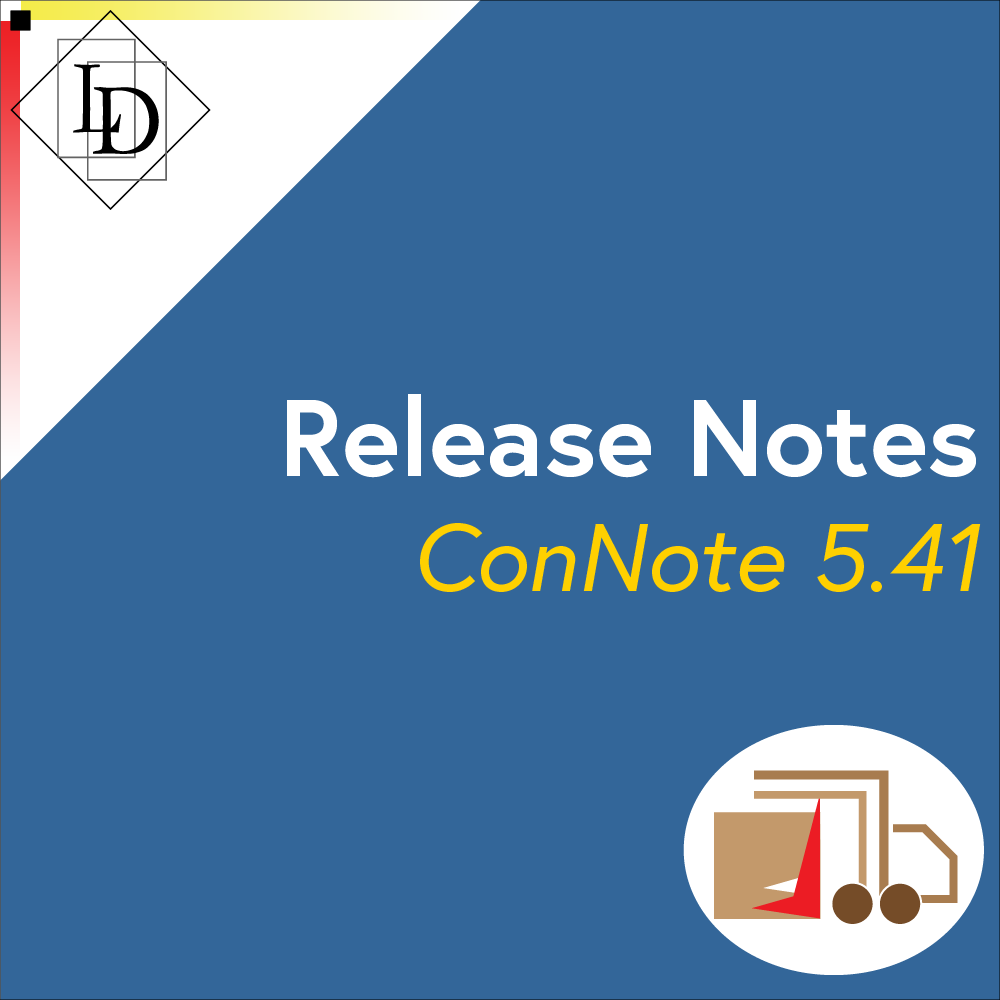 Release Notes: ConNote 5.41
=== ConNote 5.41 ===
0011392: Customer Portal - Add missing quote fields to database structure
Added fields qnAccepted, qnCoyName, qnEmail and qnPhone to the Quote record to bring this in line with Pickups and to support the new customer portal.
0011389: Change $doinsert to use $dowork
Updated the Duplicate Price List function to call new routine for inserting lists of records.
0011400: Link fDepotName to fConSuburbs
In preparation for the updated Customer Portal, added links between Depot Names and Suburbs.
0011405: Myfreight and DG
Fixed problem where Dangerous Goods information was not being correctly processed and stored in the consignment.
=== Contacts 3.70 ===
0010722: Payroll: STP Phase II
Added support for TOIL (Time Off In Lieu).
0011400: Link fDepotName to fConSuburbs
Added Region field to Suburb list in preparation for the updated customer portal